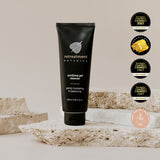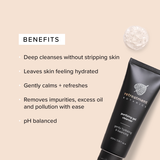 Purifying Gel Cleanser
Deeply cleanse and visibly brighten your complexion without over-drying or stripping the skin. Our gentle pH-balanced Purifying Gel Cleanser hydrates, balances and smooths for fresh glowing skin. A caring formula of high-performing plant extracts works to gently remove impurities and excess oils, revitalise and invigorate while keeping skin balanced, firm and hydrated.
Deep skin cleansing without stripping the skin

Removes impurities, excess oil and pollution

Deeply hydrating and pH balanced

Gel texture brightens and refreshes

Leaves skin smooth, calm and supple

Promotes radiance and vitality
SKIN TYPE: Normal, dry, oily, blemish-prone, combination, mature and sensitive skin.
TIP: Use the Organic Cotton Muslin Cloth to remove your cleanser for a deeper, gently exfoliating finish. 
Free from
Palm Oil Derivatives • Sulfates • Phthalates • BPA • Mineral Oil • Silicone • Synthetic Parabens • PEGS (polyethylene glycols) • Synthetic Fragrance • Petrochemicals • Artificial colours • Nanoparticals

Palm-oil free

Cruelty free & vegan

Clean & active formula

Australian made
Combining powerful natural cleansing with nurturing plant extracts to balance, hydrate and soften, our Purifying Gel Cleanser leaves skin clarified, refreshed and glowing with a healthy radiance.
A synergistic blend of high-performing Australian botanicals is harnessed and preserved in their purest form - within the cell matrix - to deliver stable, nutrient-rich actives directly to your skin.
By deeply cleansing to remove toxins, impurities and excess oil while supporting the natural skin barrier, this invigorating cleanser restores skin balance while uplifting, revitalising and rejuvenating the complexion. 
Ideal for normal, combination, oily skin & blemish-prone skin, our Purifying Gel Cleanser glides onto the skin, cleansing and hydrating to leave skin brighter, softer and beautifully smooth.
Removing your cleanser with a wet cotton muslin cloth will level up your cleansing ritual by helping with the make-up removal, deep clean AND gently exfoliating too.
Will this cleanser remove my makeup?
Purifying Gel Cleanser will remove light make-up, and using a wet cotton muslin cloth will level up your cleansing ritual by helping with the make-up removal, deep clean AND gently exfoliating too. If you wear heavier / eye makeup, we recommend using our Radiance Cream Cleanser (for oily / blemish prone skin we would suggest double cleansing with Purifying Gel Cleanser twice instead).
Will cleansing everyday dry out my skin?
No way! We formulated Purifying Gel Cleanser so that it could provide a really deep clean but without stripping the skin or compromising the natural barrier (be careful, plenty of cleansers out there do!). When cleansing your skin, you need to put hydration back in at the same time, and that's exactly what our Purifying Gel Cleanser does - it's like cleaning whilst taking a big drink of water. 
Is Purifying Gel Cleanser pH balanced?
Yes! The levels sit somewhere between pH 5 - pH 5.8. You can rest assured that our cosmetic scientists have developed this cleanser to suit most sensitive skin types and are pH balanced.
Do I need to double cleanse?
For your PM ritual, after a day of wearing SPF and make-up, plus exposure to environmental pollution, we recommend double cleansing and using the Purifying Gel Cleanser twice (oily / blemish prone skin), or starting with the Purifying Gel Cleanser and finishing with Radiance Cream Cleanser! Removing your cleanser with a wet cotton muslin cloth will level up your cleansing ritual by helping with the make-up removal, deep clean AND gently exfoliating too.
Is this product safe when pregnant & breastfeeding?
Yes! In fact, our entire range is loved by pregnant and breastfeeding women. However, if you do have any concerns, we suggest consulting further with your medical professional as every individual is unique.
When do I apply my Purifying Gel Cleanser?
We recommend applying Purifying Gel Cleanser daily, in the AM + PM. Visit our layering guide to see when, how often and which order to apply your product/s.
Bioactive ingredients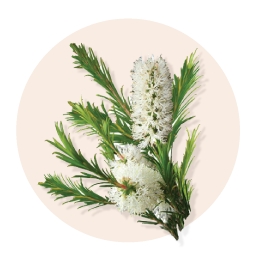 Snowflower
Visibly reduces wrinkle visibility and protects against skin-damaging free radicals.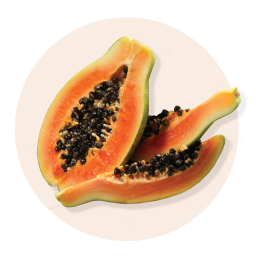 Green Papaya Enzymes
Encourages skin cell renewal, promotes skin elasticity, clarifies, and gently exfoliates to smooth and refine the skin.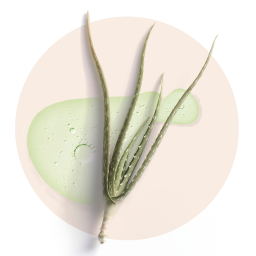 Aloe Vera
Hydrates skin 4 x faster than water and retains skin's natural moisture levels for visibly firmer, supple skin.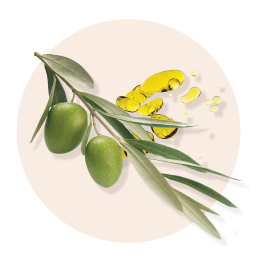 Olive Leaf
Protects skin from environmental toxins and pollution, and visibly brightens the complexion.
Full ingredients list
Aloe barbadensis (Aloe Vera) Leaf Juice, Sodium Laurylglucosides Hydroxypropylsulfonate (Natural surfactant), Decyl Glucoside, Glycerine (Plant-based), Terminalia ferdinandiana (Kakadu Plum) Extract, Olea europaea (Olive) Leaf Extract, Melaluca alternifolia (Tea Tree) Leaf Extract, Citrus bergamia (Bergamot) Leaf Oil, Citrus nobilis (Mandarin) Peel Oil, Citrus paradise (Grapefruit) Seed Oil, Rosa damascena (Anatolian Rose) Flower Oil, Citrus aurantium dulcis (Sweet Orange) Peel Oil, Tocopherol (Vitamin E), Papain (Papaya Enzyme), Xanthan Gum, Guar Gum, Potassium Sorbate, Sodium Benzoate, Lactic Acid. Naturally occurring in essential oils: Limonene, Linalool
Phyto actives

A phyto-active is the active nutrient within the plant. It is essentially the molecular "gold" in an ingredient, delivering an abundance of plant-powered skin regenerating benefits.
Quercetin
Fights free radicals, protects aga...
Fights free radicals, protects against pollution and soothes skin with powerful anti-inflammatory effects.
Hydroxytyrosol
Protects skin from environmental t...
Protects skin from environmental toxins, boasts rich antioxidant qualities and helps to inhibit melanin production and even skin tone.
Proteolytic Enzyme Papain
Visibly brightens and clarifies sk...
Visibly brightens and clarifies skin while gently exfoliating to remove damaged skin cells.
Amino Acids
Increases skin elasticity, support...
Increases skin elasticity, supports collagen synthesis to diminish wrinkle visibility and improve skin barrier function to retain skin moisture.
Extraction process
We harness a unique extraction process where plant molecules are extracted in a way that mimics the natural biomatrix of the cell, this maintains the whole entourage of phyto-actives, in their synergistic relationships as they exist in nature. As a result of this process the ingredients are delivered in a stable, active & potent form.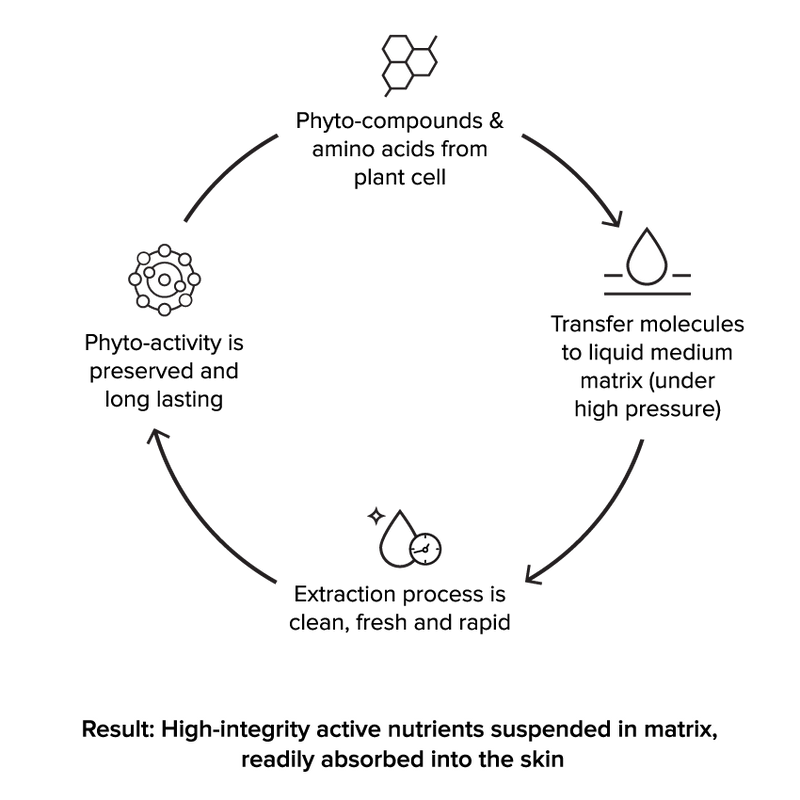 WHEN TO USE

VIEW MORE
View full skincare layering guide here.
Global award winner

View awards
Best Cleanser (Combination Skin) - Beauty Shortlist Awards 2022
Best Vegan Beauty Product - International - Beauty Shortlist Awards 2021
Best Cleansing Gel (oily/combination/normal) - Beauty Shortlist Awards 2021
Silver Award Gel Cleansers - Organic Beauty Awards 2021
Editors Choice + Silver - Clean & Conscious Awards 2021
"I am a beauty therapist and this is seriously the best gel cleanser I've tried in my life. It leaves skin soo soft and hydrated yet also deep cleansed. Hard to find a gel that doesn't strip the skin at all but this one does the trick!"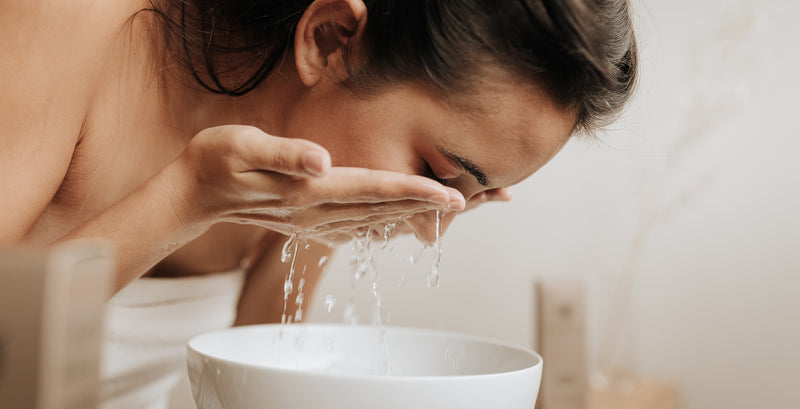 how to use

ritual
For a revitalising morning and evening ritual, apply a small amount of cleanser to moistened skin using gentle circular motions. Rinse well with warm water and remove with a moistened soft face cloth.
See layering guide
As seen in
"One we all need - a natural, clean cleanser that doesn't strip our skin's natural oils and instead, leaves the skin nourished, clean and plump."
"With efficacy at the heart of the brand, the Managing Director harnesses the power of native botanicals, which are among the hardiest plants on the planet. And they work wonders for our skin."
"Combining pure ingredients with high-tech science, this is a results-driven line. Retreatment Botanics has taken a step further by removing palm oil from their ingredients list and is certified by the Orangutan Alliance."
Love this gel
Skin feels great- feels smoother, feels SUPER clean but not stripped or dry
Gel Cleanser
I have been using this cleanser for a few months now. It's light to use and my skin feels soft and fresh after using. I also think my skin looks smoother. I'm happy I have discovered Retreatment Botanics.
Gentle but effective cleanser
I've been using the Gel Cleanser for a few months now and I love it! My skin feels perfectly clean after every use and I just use a scrub once a week. My skin feels so clean. I'm so happy to have discovered the Retreatment Botanics range!
Gel Cleanser
This cleanser doesn't strip your clean or leave it feeling oily. It doesn't react with my highly reactive skin and smells lovely. I use morning and night and the tube of cleanser seems to last forever!!!
Amazing love it
Gel cleanser is so fresh yet gentle. I love my daily routine starting with Gel Cleanser and then onto all the other Retreatment Botanics I use.
supercharge your skin ritual
*Results obtained following an independent consumer self-assessment study of 22 women using the product twice daily for 14 days.