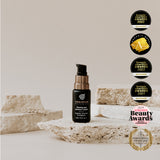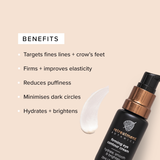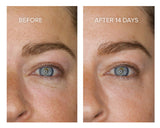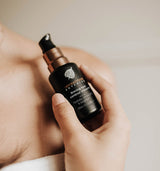 Firming Eye Contour Cream
Say hello to brighter eyes that are rejuvenated and radiant, with a visible reduction in puffiness, dark circles, fine lines and wrinkles. Our Firming Eye Contour Cream is rich in powerful plant extracts formulated to hydrate and firm while targeting puffiness and wrinkles. Delicate eye skin is nourished and replenished, with a visibly firmer and rejuvenated appearance.
Visibly reduces puffiness and dark circles

Targets wrinkle formation, fine lines and crow's feet

Hydrates and replenishes delicate eye skin

Reduces signs of fatigue & tiredness

Firms and tightens for youthful eyes

Soothes and calms inflamed skin
SKIN TYPE: Normal, dry, oily, combination, mature and sensitive skin.
Free from
Palm Oil Derivatives • Phthalates • BPA • Mineral Oil • Silicone • Synthetic Parabens • PEGS (polyethylene glycols) • Synthetic Fragrance • Petrochemicals • Artificial colours • Nanoparticals

Palm-oil free

Cruelty free & vegan

Clean & active formula

Australian made
As the skin under your eyes contains virtually no oil glands, it's the first to show signs of ageing. This is why under eye skin requires targeted ingredients designed to provide gentle care to this delicate area.
Featuring a unique blend of nature's most effective visible age-reversing plant extracts, our nutrient-rich Firming Eye Contour Cream improves skin quality around the eyes by firming, de-puffing and visibly reducing fine lines, wrinkles and crow's feet.
A synergistic blend of high-performing Australian botanicals is harnessed and preserved in their purest form - within the cell matrix - to deliver stable, nutrient-rich actives directly to your skin.
This deeply replenishing eye cream hydrates and soothes the eye area, improving skin elasticity while aiding circulation for brighter and refreshed eyes. By diminishing the appearance of puffiness and dark circles, our Firming Eye Contour Cream leaves your skin smoother and more supple.
Discover firmer, tighter, more radiant skin and revitalise tired eyes by making our nutrient-intensive Firming Eye Contour Cream part of your daily beauty ritual.
Why do I need to use a specific eye cream?
The skin around our eye area is super delicate, thin and often a little more sensitive than the rest of our face. There's also less oil glands in this area, so the skin doesn't produce much sebum (the skin's natural oil) which is why it's the first area to show signs of age. 
Can I just use my face moisturiser around my eye area too?
To improve the skin concerns around our eye area such as dark circles, puffiness and fine lines & wrinkles (often described as 'Crows Feet'), it's important to draw on the power of our Firming Eye Contour Cream as it's specifically formulated to address these concerns, that other areas of our face don't experience.
How much should I use? I seem to end up with too much at a time.
We suggest gently pressing your finger to release just half a pump! A tiny pea sized amount is all you need, a little goes a long way. If you squeeze out a little too much, don't stress - your lip contours could do with the extra dose of hydration too!
Is this product safe when pregnant & breastfeeding?
Yes! In fact, our entire range is loved by pregnant and breastfeeding women. However, if you do have any concerns, we suggest consulting further with your medical professional as every individual is unique.
When do I apply my Firming Eye Contour Cream?
We recommend applying Firming Eye Contour Cream daily, in the AM + PM. Visit our layering guide to see when, how often and which order to apply your product/s.
Bioactive ingredients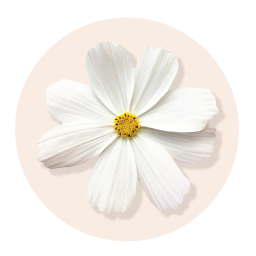 Daisy Flower
Renowned for its ability to visibly reduce fatigue and dark circles under the eyes and improve elasticity for firmer and tauter skin.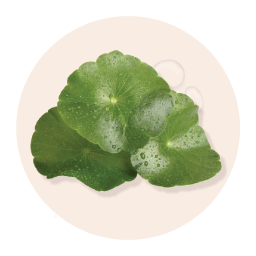 Gotu Kola
Improves skin elasticity and firmness by supporting collagen synthesis and reduces the appearance of fine lines and wrinkles.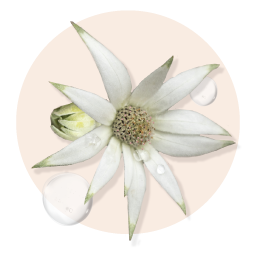 Flannel Flower
Improves skin quality for a younger-looking appearance, while soothing irritation and providing protection against damaging environmental elements.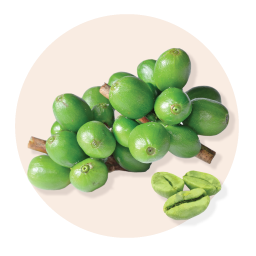 Green Coffee
Minimises the visibility of dark circles, under-eye puffiness and wrinkles, and reduces oxidative stress which leads to skin ageing.
Full ingredients list
Aloe Barbadensis (Aloe Vera) Leaf Juice, Behenyl Alcohol, Glycerin (Plant-derived), C13-15 Alkane (Plant-derived Squalane), Polyglyceryl-3 Cocoate, Saccharide Isomerate, Bellis Perennis (Daisy) Flower Extract, Stearic Acid, Glyceryl Stearate, Santalum Acuminatum (Quandong) Fruit Extract, Coffea Arabica (Green Coffee) Bean Extract, Centella Asiatica (Gotu Kola) Leaf/Stem Extract, Actinotus Helianthi (Flannel) Flower Extract, Sodium Hyaluronate, Hieracium Pilosella (Hawkweed) Extract, Hippophae Rhamnoides (Sea Buckthorn) Fruit Oil, Rosa Canina (Rosehip) Seed Oil, Olea Europaea (Olive) Fruit Oil, Citrus Aurantium Bergamia (Bergamot) Fruit Oil, Anthemis Nobilis (Roman Chamomile) Flower Oil, Simmondsia Chinensis (Jojoba) Seed Oil, Macadamia Integrifolia (Macadamia) Seed Oil, Camellia Oleifera (Camellia) Seed Oil, Helianthus Annuus (Sunflower) Seed Oil, Beta-carotene, Tocopherol (Vitamin E), Xanthan Gum, Carrageenan, Polyglutamic Acid, Sodium Glutamate, Aqua, Glyceryl Oleate, Sodium Citrate, Lactic acid, Citric Acid, Dehydroacetic Acid, Benzyl Alcohol, Sodium Benzoate, Potassium Sorbate. Naturally occurring in essential oils: Linalool, d-limonene.
Clinically proven
% of participants noticed*
91%
noticed their skin appeared more youthful
81%
noticed improvements to under-eye puffiness
82%
noticed improvements in fine lines, wrinkles & crows feet
82%
noticed improvements to under-eye dark circles
Phyto actives

A phyto-active is the active nutrient within the plant. It is essentially the molecular "gold" in an ingredient, delivering an abundance of plant-powered skin regenerating benefits.
Caffeine
Boosts skin elasticity, reducing t...
Boosts skin elasticity, reducing the appearance of under-eye dark circles and wrinkles and retains skin moisture.
Lingnan
Strong antioxidant and anti-inflam...
Strong antioxidant and anti-inflammatory properties to heal and protect. Reduces wrinkles and improves skin quality.
Triterpenoids
Firms and tightens while calming s...
Firms and tightens while calming sensitive and inflamed skin.
Di - Caffeoyl - Quinc Acid
Protects against free radicals, st...
Protects against free radicals, strong skin tightening effects and age reversal properties.
Extraction process
We harness a unique extraction process where plant molecules are extracted in a way that mimics the natural biomatrix of the cell, this maintains the whole entourage of phyto-actives, in their synergistic relationships as they exist in nature. As a result of this process the ingredients are delivered in a stable, active & potent form.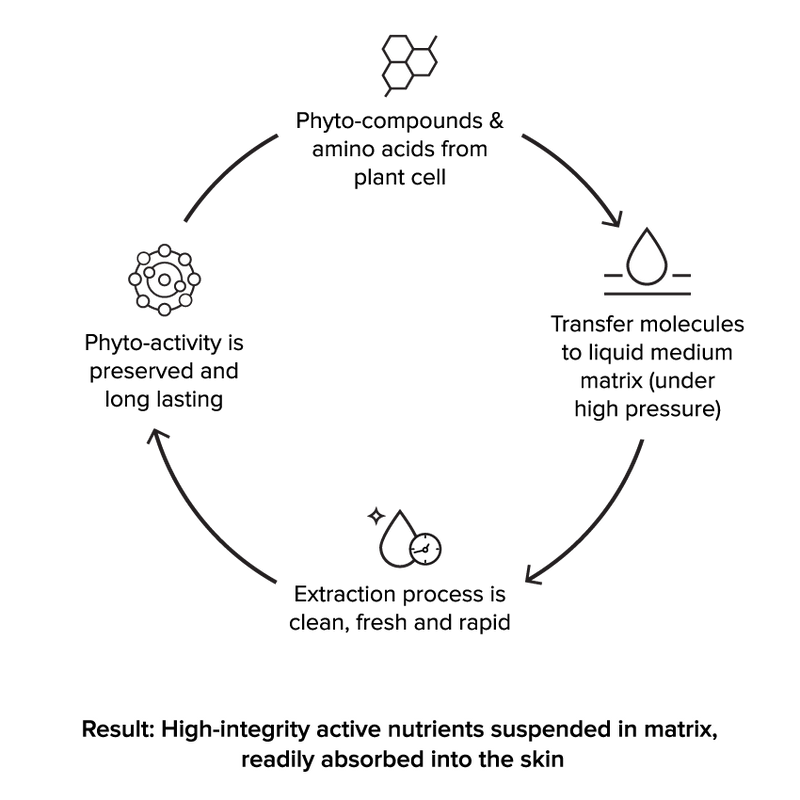 WHEN TO USE

VIEW MORE
View full skincare layering guide here.
Global award winner

View awards
Best Eye Product - Mama & Baby Beauty Shortlist Awards 2019
Best Morning Eye Treatment (Silver) - Organic Beauty Awards 2021
Highly Commended - Natural Health Beauty Awards 2021
Editor's Choice - Beauty Shortlist Awards 2020
Editor's Choice - Beauty Shortlist Awards 2021
"Since using the eye cream for the past couple of weeks I have noticed a difference in the texture and puffiness under my eyes!"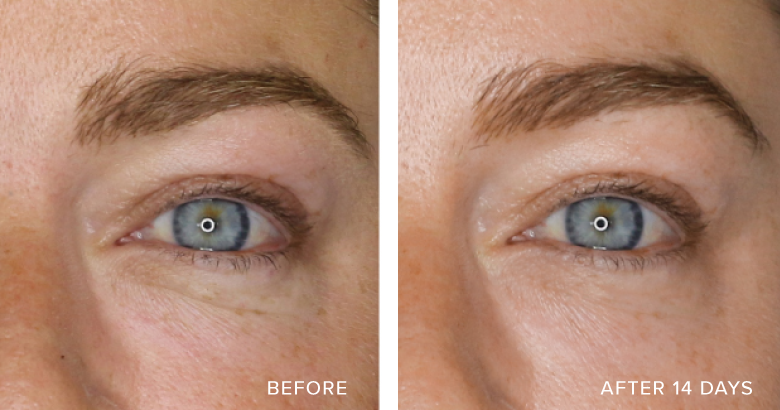 how to use

the ritual
Apply a small amount of Firming Eye Contour Cream to your ring finger and gently press the cream around your eye contours. Incorporate into your morning and evening ritual, after applying your serum and moisturiser.
Tip: You can dab any leftover cream onto your lip contours to firm, moisturise and replenish this area.
See layering guide
As seen in
"Combining pure ingredients with high-tech science, this is a results-driven line. Retreatment Botanics has taken a step further by removing palm oil from their ingredients list and is certified by the Orangutan Alliance."
"The range is beautiful, put simply, offering a range of gentle yet effective cleansers, serums, moisturisers, eye creams and skincare tools harking from ancient traditions."
"With efficacy at the heart of the brand, the Managing Director harnesses the power of native botanicals, which are among the hardiest plants on the planet. And they work wonders for our skin."
Gentle and nourishing
This eye cream soothes my eyes, particularly when I am tired. It softens underneath and makes them feel refreshed and cool. I love this cream and it certainly makes a difference to my skin.
Eye cream
I love the soothing cooling effect of this eye cream.
Another beautiful product
Loving this eye cream it goes nicely with all the other products in the range. A little goes along way. Would purchase again
Great products. Love them
Firming eye contour
I have been using this eye contour for 3 yrs now it has reduced dark circles under my eyes and puffiness so soft and hydrating I have very senstive skin this is a winner
supercharge your skin ritual
*Results obtained following an independent consumer self-assessment study of 22 women using the product twice daily for 14 days.