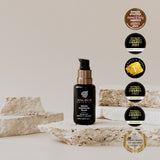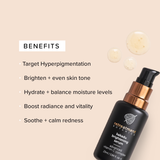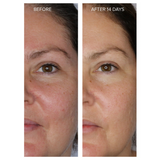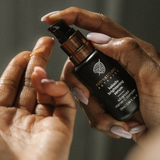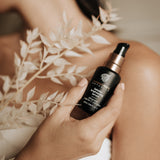 Kakadu Brightening Serum
Diminish the appearance of a wide range of skin concerns including hyperpigmentation, sun spots, loss of elasticity, dullness and uneven skin tone - and leave skin glowing with radiance, with our ultra-strength vitamin C Kakadu Brightening Serum. This powerful serum brightens, calms, hydrates and evens skin tone, leaving it with the plumpness and firmness of youth.
Visibly brightens, firms and hydrates

Targets pigmentation and sun spots

Soothes sensitive and inflamed skin

Balances uneven skin tone

Promotes skin elasticity and combats age

Improves radiance and vitality
SKIN TYPE: Normal, dry, oily, blemish-prone, combination, mature and sensitive skin.
Free from
Palm Oil Derivatives • Phthalates • BPA • Mineral Oil • Silicone • Synthetic Parabens • PEGS (polyethylene glycols) • Synthetic Fragrance • Petrochemicals • Artificial colours • Nanoparticals

Palm-oil free

Cruelty free & vegan

Clean & active formula

Australian made
Our ultra-strength yet beautifully lightweight Kakadu Brightening Serum has been carefully formulated from naturally-derived phyto-actives that are renowned for their potent brightening, calming, and hydrating properties.
A synergistic blend of high-performing Australian botanicals is harnessed and preserved in their purest form - within the cell matrix - to deliver stable, nutrient-rich actives directly to your skin.
With an advanced complex of active and potent vitamin C, this deeply nourishing serum targets a range of common skin concerns, including hyperpigmentation, sun spots, blemishes and uneven skin tone. As a result, skin is left visibly brighter, hydrated and more radiant, with the plumpness and firmness of youth.
This luscious serum is easily absorbed and quick to penetrate, with no greasy or sticky residue, making it an ideal addition to your daily rejuvenation ritual. 
Will Kakadu Brightening Serum help with the visible signs of sun-damage?
Yes! The powerful Gallic acid (a phyto-active within our vitamin C rich ingredients) has excellent skin brightening benefits, helping to significantly reduce the appearance of pigmentation, sun spots and blemishes.
What vitamin c is in your Kakadu Brightening Serum?
When we formulated our Kakadu Brightening Serum, we were determined to produce an ultra-strength serum that harnessed natural vitamin c from a combination of vitamin C rich ingredients.
Our serum contains Australian natives Kakadu Plum, Finger Lime and Desert Lime that are all extremely rich in the natural vitamin C molecule. The molecule is extracted with the unique Cellular Extraction process so the resulting form of vitamin C is stable, active and long lasting. When the plants are extracted this way, they mimic the cell's natural biomatrix, maintaining the whole entourage of phyto-actives in the plant in their synergistic relationships, offering greater skin benefits than just the isolated ascorbic acid. 
In addition, we also include Magnesium Ascorbyl Phosphate, another stable form of vitamin C in our products to further intensify the vitamin C complex. We have discovered this combination, along with our other potent ingredients such as hyaluronic acid, produces excellent results.
I thought the effectiveness of vitamin c was reduced when exposed to air, is that correct?
Our Kakadu Brightening Serum contains whole-plant cellular extractions of Kakadu Plum, Finger Lime and Desert. These native fruits are rich in naturally occuring Vitamin c, which is much more bioavailable to us.
You are right, traditionally, Vitamin C would start oxidizing as soon as it came in contact with air. But in the Cellular Extraction method we use, the extraction process bio mimics the plant's own cell walls, shielding the extract to preserve the Vitamin C and other antioxidants for up to 12 months.
If you were to leave the product exposed to air it would eventually turn brown but that process would take some time, much more time than it would take the serum to soak into your skin.
Why do I need to use a serum?
Serums are an essential step for optimal skin health and achieving maximum results. Serums contain the highest levels of active and super-concentrated nutrients that deliver the ultimate boost of intensive moisture, vitamins and antioxidants to target your skin concerns while minimising the signs of ageing. Serums are also perfect for replenishing our skin's natural oils and moisture levels that deplete with age.
What's the difference between Kakadu Brightening Serum & Restore Serum?
Kakadu Brightening Serum is our lightweight, hydrating oil-free that packs an intense vitamin c punch, as well as a boost of hydration. Restore Serum is our nourishing oil elixir that's packed with over 15 nutrient dense plant oils, delivering an abundance of vitamins and antioxidants deep into the skin cells. We recommend using both serums together (Kakadu Brightening Serum first and then Restore Serum) as they have different benefits and will replenish both your moisture AND oil levels.
Is this product safe when pregnant & breastfeeding?
Yes! In fact, our entire range is loved by pregnant and breastfeeding women. However, if you do have any concerns, we suggest consulting further with your medical professional as every individual is unique.
When do I apply my Kakadu Brightening Serum?
We recommend applying Kakadu Brightening Serum daily, in the AM + PM. Visit our layering guide to see when, how often and in which order to apply all your product/s.

Do I apply this around my eyes?
Please avoid the eye area when applying your serum. Instead, nurture the delicate skin around your eyes with our Firming Eye Contour Cream - it provides all the hydration & nutrients that your eyes need to feel and look renewed.
Bioactive ingredients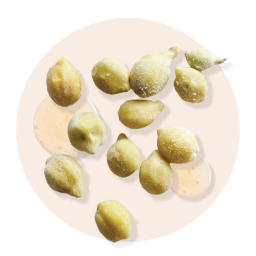 Kakadu Plum
Reverses visible signs of ageing, soothes inflammation, and protects against damaging free radicals.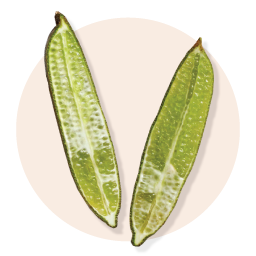 Finger Lime
Supports collagen and skin cell renewal to boost skin elasticity and target pigmentation.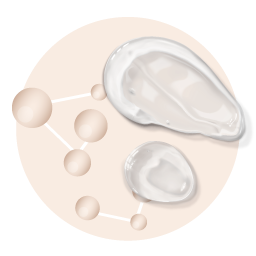 Hyaluronic Acid
A powerful natural plant acid that reduces wrinkle visibility and creates a plumping effect.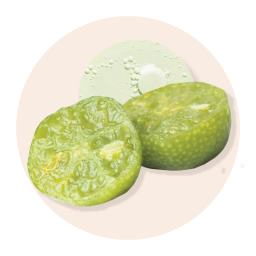 Desert Lime
Credited for its powerful age-reversing properties and ability to visibly minimise pigmentation.
Full ingredients list
Aloe barbadensis (Aloe Vera) Leaf Juice, Glycerin (Plant-derived), Terminalia Ferdinandiana (Kakadu Plum) Extract, Citrus Australasica (Finger Lime Caviar) Extract, Citrus Glauca (Desert Lime) Extract, Olea europaea (Olive Leaf) Extract, Silybum marianum (Milk Thistle) Extract, Matricaria chamomilla (Chamomile) Flower Extract, Magnesium Ascorbyl Phosphate (Vitamin C), Sodium Hyaluronate (Hyaluronic acid), Citrus aurantium bergamia (Bergamot) Fruit Oil, Citrus nobilis (Mandarin) Peel Oil, Citrus paradise (Grapefruit) Peel Oil, Rosa damascena (Rose) Oil, Citrus aurantium Dulcis (Orange) Peel Oil, Tetrasodium Glutamate Diacetate, Benzyl Alcohol, Xanthan Gum, Carrageenan, Dehydroacetic Acid. Naturally occurring in essential oils: d-Limonene, Linalool, Geraniol, Citronellol
Clinically proven
% of participants noticed*
99%
noticed an improvement in skin hydration levels
92%
noticed a reduction in redness
95%
noticed an improvement to skin brightness
75%
noticed improvements to discolouration, dark spots and hyper-pigmentation
Phytoactives

A phyto-active is the active nutrient within the plant. It is essentially the molecular "gold" in an ingredient, delivering an abundance of plant-powered skin regenerating benefits.
Phenolics
Replace & detoxifies dead cells to...
Replace & detoxifies dead cells to reverse signs of aging, stimulates collagen and elastin production.
Gallic acid
Potent antioxidant and anti-ageing...
Potent antioxidant and anti-ageing ingredient that targets wrinkles & brightens skin.
Ellagic acid
Known for its highly effective ant...
Known for its highly effective anti-wrinkle activity and anti-inflammatory effects
Flavone Glycoside
Potent anti-inflammatory effects, ...
Potent anti-inflammatory effects, reduces fine lines and wrinkles & intensifies resistance to oxidation.
Ferulic acid
Stabilises vitamin C and boosts th...
Stabilises vitamin C and boosts the effectiveness of the phyto-active entourage, targeting fine lines and wrinkles, and fighting free radicals.
Extraction process
We harness a unique extraction process where plant molecules are extracted in a way that mimics the natural biomatrix of the cell, this maintains the whole entourage of phyto-actives, in their synergistic relationships as they exist in nature. As a result of this process the ingredients are delivered in a stable, active & potent form.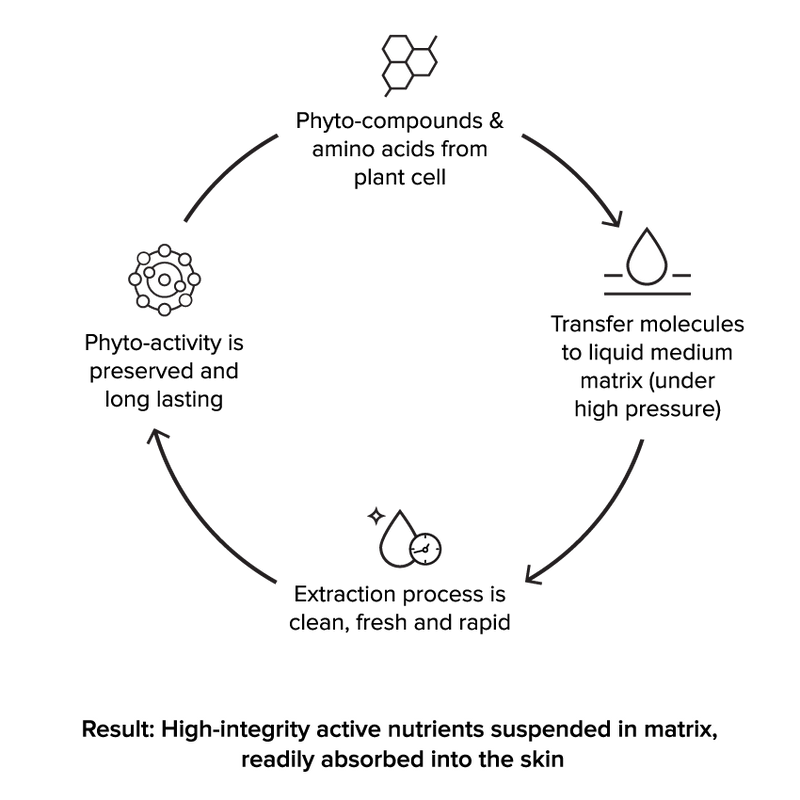 WHEN TO USE

VIEW MORE
View full skincare layering guide here.
Global award winner

View awards
Best Serum (Age 20+) - Beauty Shortlist Awards 2022
Best Serum - Mama & Baby Beauty Shortlist Awards 2019
Best Brightening Serum - Beauty Shortlist Awards 2020
Best Clarifying Treatment (Gold) - Organic Beauty Awards 2021
Serum Bronze Award - Non-Toxic Awards 2020
Editor's Choice - Mama & Baby Beauty Shortlist Awards 2020
Editor's Choice - Beauty Shortlist Awards 2021

Editors Choice + Silver - Clean & Conscious Awards 202
"This is amazing, my skin is so smooth and hydrated, even the fine lines around eyes have smoothed out."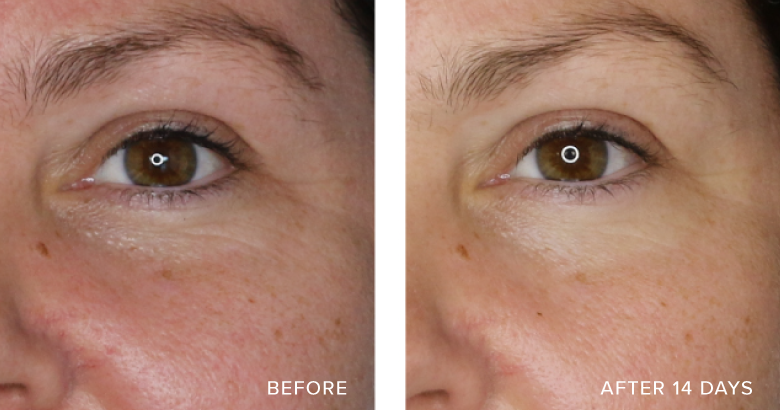 how to use

the ritual
For an indulgent morning and evening ritual, gently massage 2-3 pumps of Kakadu Brightening Serum into the face, neck and decolletage, and let this delicate serum absorb for 1-2 minutes, as it releases its radiant glow over the skin.
See layering guide
As seen in
"An intensive Vitamin C treatment that is highly targeted for treating visible signs of pigmentation and dark spots, while brightening and supporting collagen (an absolute must for preventing premature ageing!)."
"With efficacy at the heart of the brand, the Managing Director harnesses the power of native botanicals, which are among the hardiest plants on the planet. And they work wonders for our skin."
"Combining pure ingredients with high-tech science, this is a results-driven line. Retreatment Botanics has taken a step further by removing palm oil from their ingredients list and is certified by the Orangutan Alliance."
It's a bit early to see results as I've only started to use with the restore serum. Both beautiful to apply and my skin at 72 yrs is looking healthy. Thanks
Nice
Glides on effortlessly, absorbs quickly, making my skin feel nice & comfortable.
Great product
I love how my skin feels and smells after application. I've been using this for months now and my skin definitely looks better than before
Only early days yet but love the feel on my skin
Beautiful serum
Love this serum. I have only been using it for about a week and have already noticed a difference to the texture and condition of my skin.
supercharge your skin ritual
*Results obtained following an independent consumer self-assessment study of 22 women using the product twice daily for 14 days.