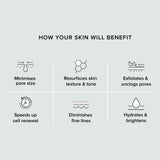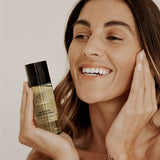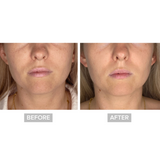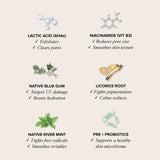 Ageless AHA Glow Concentrate
The Ageless AHA Glow Concentrate is a daily exfoliating essence (think toner, but SO much more!). With a feather-light liquid consistency, it's a skin super-hydrator and is rich in Lactic Acid, Niacinamide, Tasmanian Blue gum & Native River Mint!
Resurface skin texture & tone
Visibly minimise the size of pores
Exfoliate & clear clogged pores
Intensely hydrate & illuminate
Speed up skin cell renewal
Visibly diminishes fine lines and wrinkles

Minimises appearance of dark spots

Boosts efficacy of serums and masques
Our unique formula features a Prebiotic and Probiotic complex to balance & restore your skin's microbiome, while building up the skin's natural defence for everyday protection against skin aggressors.
SKIN TYPE: Normal, dry, oily, combination, mature, blemish prone and sensitive skin.
Free from
Palm Oil Derivatives • Phthalates • BPA • Mineral Oil • Silicone • Synthetic Parabens • PEGS (polyethylene glycols) • Synthetic Fragrance • Petrochemicals • Artificial colours • Nanoparticals

Palm-oil free

Cruelty free & vegan

Clean formula

Australian made
With a feather-light liquid consistency, this skin super-hydrator is formulated with AHAs, Vitamin B3, Prebiotic & Probiotic Complex and rich phyto-actives from Australian Botanicals - Tasmanian Blue Gum, Native River Mint and Licorice Root.
Our Ageless AHA Glow Concentrate is a daily exfoliating essence that resurfaces the skin texture, visibly minimises the appearance of pores, and speeds up skin cell turnover to reveal a luminous complexion that appears visibly younger.
Building on the benefits of a traditional toner, our AHA concentrate offers a range of additional benefits, including deeply hydrating and soothing the skin, fighting free radicals to combat skin ageing, and priming the skin so it's ready to obtain maximum benefit from subsequent skincare products, such as serums.
Our unique formula features a Prebiotic & Probiotic complex that balances and restores your skin's natural microbiome and helps to strengthen the skin's defence, protecting it from triggers that cause sensitivity, dryness and blemishes.
As part of our evolving sustainable packaging mission, the new AHA Ageless Glow Concentrate comes without a box to reduce waste. The bottle is made from PCR materials (post-consumer recycled) and is recyclable through your kerbside recycling.* The lid is recyclable through the TerraCycle program. 
*Recycling is subject to local policies and facilities. 
Why do I need a concentrate in my ritual?
Our AHA Concentrate is designed to keep your complexion clear, refine your pores to visibly minimise the size of them, speed up your skin cell turnover to bring the fresh, youthful skin to the surface & boost the efficacy of your other skincare products. 
When do I apply the AHA concentrate?
To receive maximum benefits of this liquid pore-refiner, we recommend applying it in the AM and PM, just after cleansing (and exfoliating) your skin. To see our full product layering guide click here.
How do I use it?
Apply 4-5 drops to your palms and press gently into your skin. There's no need to wash it off, simply apply and leave on. Follow with your favourite Retreatment Botanics serum and moisturiser.
What's the difference between a concentrate and a toner?
A concentrate is formulated with an abundance of highly active, hydrating ingredients to target multiple skin concerns and deliver age-defying, transformative results to the skin. PLUS, it has the added benefit of prepping your skin so that your skincare is better absorbed and more effective. Many traditional toners have an alcohol base which can strip your skin of its natural oils, and has a more basic function of removing residue that may be leftover after cleansing. 
Is the Ageless AHA Glow Concentrate suitable for all skin types?
Yes! As with all Retreatment Botanics products, we formulated this concentrate with all skin types (including sensitive) in mind. As sensitive skin may vary, we do recommend doing a patch test first. 
Do I apply this around my eyes?
Please avoid the eye area when applying our AHA Concentrate. Instead, nurture the delicate skin around your eyes with our Firming Eye Contour Cream - it provides all the hydration & nutrients that your eyes need to feel and look renewed.
Bioactive ingredients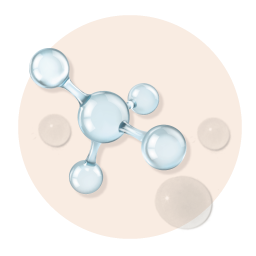 Lactic Acid & Fruit Acids
Dissolves the debris that clogs pores, minimises dark spots & wrinkles and increases skin cell turnover.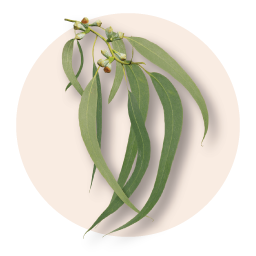 Tasmanian Blue Gum
Boosts skin hydration, visibly diminishes wrinkles, and targets damage caused by UV exposure.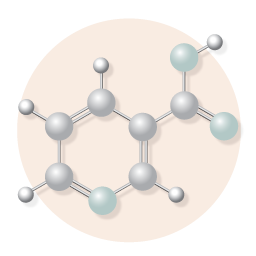 Niacinamide (Vit B3)
Minimises the appearance of pores and resurfaces the skin texture to leave it smoother and more even.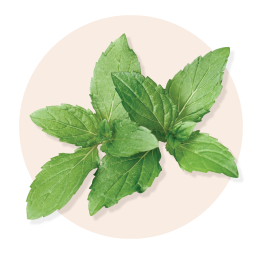 Native River Mint
Fights free radicals, targets fine lines & wrinkles to reveal younger-looking skin and brightens the complexion.
Full ingredients list
Aloe barbadensis (Aloe Vera) Leaf Juice, Heptyl Glucoside (Plant-derived), Vaccinium myrtillus (Bilberry) Fruit Extract, Saccharum officinarum (Sugar Cane) Extract, Citrus aurantium dulcis (Orange) Fruit Extract, Citrus limon (Lemon) Fruit Extract, Acer saccharum (Sugar Maple) Extract, Glycerin (Plant-derived), Lactic Acid, Niacinamide (Vit B3), Eucalyptus globulus (Tasmanian Blue Gum) Leaf Extract, Mentha australis (River Mint) Leaf Extract, Glycyrrhiza glabra (Licorice) Root Extract, Alpha-Glucan Oligosaccharide (Prebiotic), Polymnia Sonchifolia (Yacon) Root Juice, Lactobacillus (Probiotic), Citrus bergamia (Bergamot) Fruit Oil, Citrus nobilis (Mandarin) Peel Oil, Citrus paradisi (Grapefruit) Fruit Oil, Rosa damascena (Rose) Oil, Citrus sinensis (Sweet Orange) Fruit Oil, Gardenia Florida (Blue Gardenia) Fruit Extract, Sodium Benzoate, Benzyl Alcohol, Citric Acid, Potassium Sorbate, Dehydroacetic Acid. Naturally occurring in essential oils: Citral, d-Limonene, Linalool, Geraniol, Citronellol.
Phyto actives

A phyto-active is the active nutrient within the plant. It is essentially the molecular "gold" in an ingredient, delivering an abundance of plant-powered skin regenerating benefits.
Rosmarinic acid
Maintains cell and tissue vitality...
Maintains cell and tissue vitality, counteracts unwanted effects of cosmetic preservatives and heavy metals on skin and helps to reverse cellular ageing.
Glabridin
Minimises appearance of redness an...
Minimises appearance of redness and pigmentation, including melasma and UVB-induced pigmentation
Phloroglucinol
Combats adverse effects of sun exp...
Combats adverse effects of sun exposure, improves skin hydration, and improves skin barrier damage caused by UV radiation.
Glycthrhizic acid
Powerful anti-inflammatory and an...
Powerful anti-inflammatory and antioxidant properties, reduces sun exposure damage, improves skin barrier function and reduces redness and itching.
Liquiritin/liquiritigenin
Assists in the treatment of skin d...
Assists in the treatment of skin disorders, alleviates sun damage, improves hydration and elasticity.
Methoxy-flavones
Targets skin ageing, improves skin...
Targets skin ageing, improves skin resilience, and reduces skin sensitivity.
Extraction process
We harness a unique extraction process where plant molecules are extracted in a way that mimics the natural biomatrix of the cell, this maintains the whole entourage of phyto-actives, in their synergistic relationships as they exist in nature. As a result of this process the ingredients are delivered in a stable, active & potent form.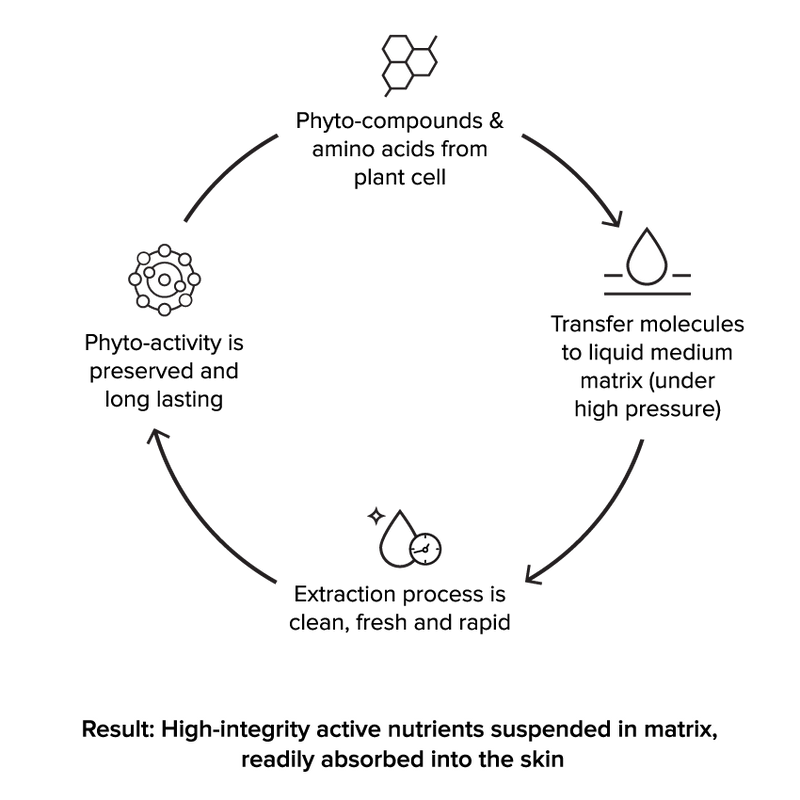 WHEN TO USE YOUR AHA CONCENTRATE

View more
View full skincare layering guide here.
GLOBAL AWARD WINNER

view awards
Best of The Green Edit Awards 2023 - Best Product
MAMA & BABY (Beauty Shortlist) AWARDS 2023 - Editor's Choice
"I've noticed the fine bumps under my skin have gone & the pores on my chin look so much smaller!"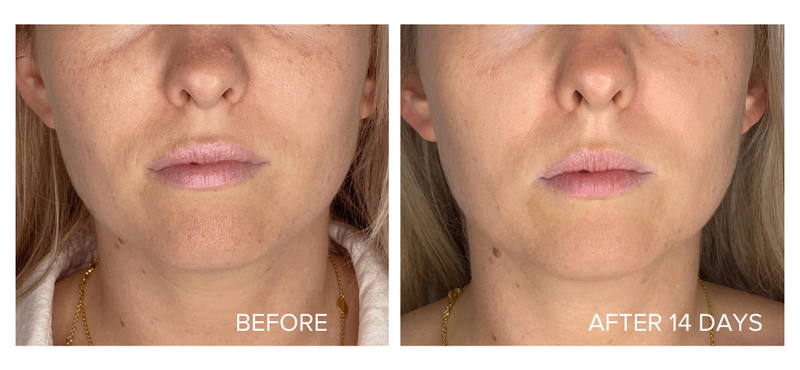 First time
Loving this product so far. It's been two weeks and my skin feels so nice when I pop it on before I apply my ultra rich moisturiser. Smells so refreshing, great to use in morning it wakes up me and my pores ! Lol.
Clarifying
Loving the AHA Glow, it seems to be making a noticeable difference in my skin care routine. My skin tone appears to be more even , smooth and clear
AHA Glow
Feels great on and leaves skin with a glow. Expensive for the size of the bottle.
Game changer for sensitive skin
I have sensitive skin which is prone to enlarged pores, redness and rosacea and the AHA glow concentrate helps with all of these issues. I've almost finished my first bottle and have re-ordered another. I use it twice a day after a thorough cleanse with the gentle cream cleanser in this range.
AHA GLOW CONCENTRATE
Love RB products. The Glow concentrate feels so fresh on the skin and easy to use but need to be careful too much doesn't come out. My skin looks visibly better but still have a few bumps and pigmentation. I have almost finished one bottle and will continue using in hope my skin will continue to improve.
The ritual

When + how to use
Apply 4-5 drops of this ultra-lightweight concentrate to freshly-cleansed skin daily, AM + PM. There's no need to wash it off, simply apply and leave on. Follow with your favourite Retreatment Botanics serum and moisturiser.
Tip: Savor every drop by gently pressing the liquid directly onto the skin from your clean palms, leaving the cotton pad behind (better for the environment too!)
See layering guide
As seen in
"Combining pure ingredients with high-tech science, this is a results-driven line. Retreatment Botanics has taken a step further by removing palm oil from their ingredients list and is certified by the Orangutan Alliance."
"The range is beautiful, put simply, offering a range of gentle yet effective cleansers, serums, moisturisers, eye creams and skincare tools harking from ancient traditions."
"With efficacy at the heart of the brand, the Managing Director harnesses the power of native botanicals, which are among the hardiest plants on the planet. And they work wonders for our skin."
supercharge your skin ritual